We specialize in Disney Items From Props to Signs to One of Kinds. Whether you're looking to Buy, Sell or trade Disney Props, Pins, Figurines, Cast Member Awards, Collections, Artwork, Signs, Décor, and more, Theme Park Connection can help.

Online Store

Theme Park Connection is open to the public Monday through Saturday! You can shop our huge warehouse in person and get your hands on that special Disney Collectible or pick up the items you win on eBay or bought in our online. See you real soon!

We offer many ways to connect you to the Disney Magic. Buy rare items in our Online Store, through our eBay Auctions, visit our Florida Retail shop or call us direct at 407-284-1934. We add new items daily so check often. We feature everything from Disney souvenirs to props and collectibles.

Online Store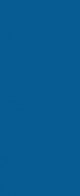 We make it easy to sell your items to us. You can bring your items to our retail shop, call us at 407-284-1934 or simply submit your items to us online. We buy everything from entire collections to individual Disney Items including artwork, pins, signs, awards, merchandise, props, statues, and more! Even if you're out of state, it doesn't mean we won't come to you or buy your Disney items. Theme Park Connection buys Disney items from all over the country.
Submit Item Now